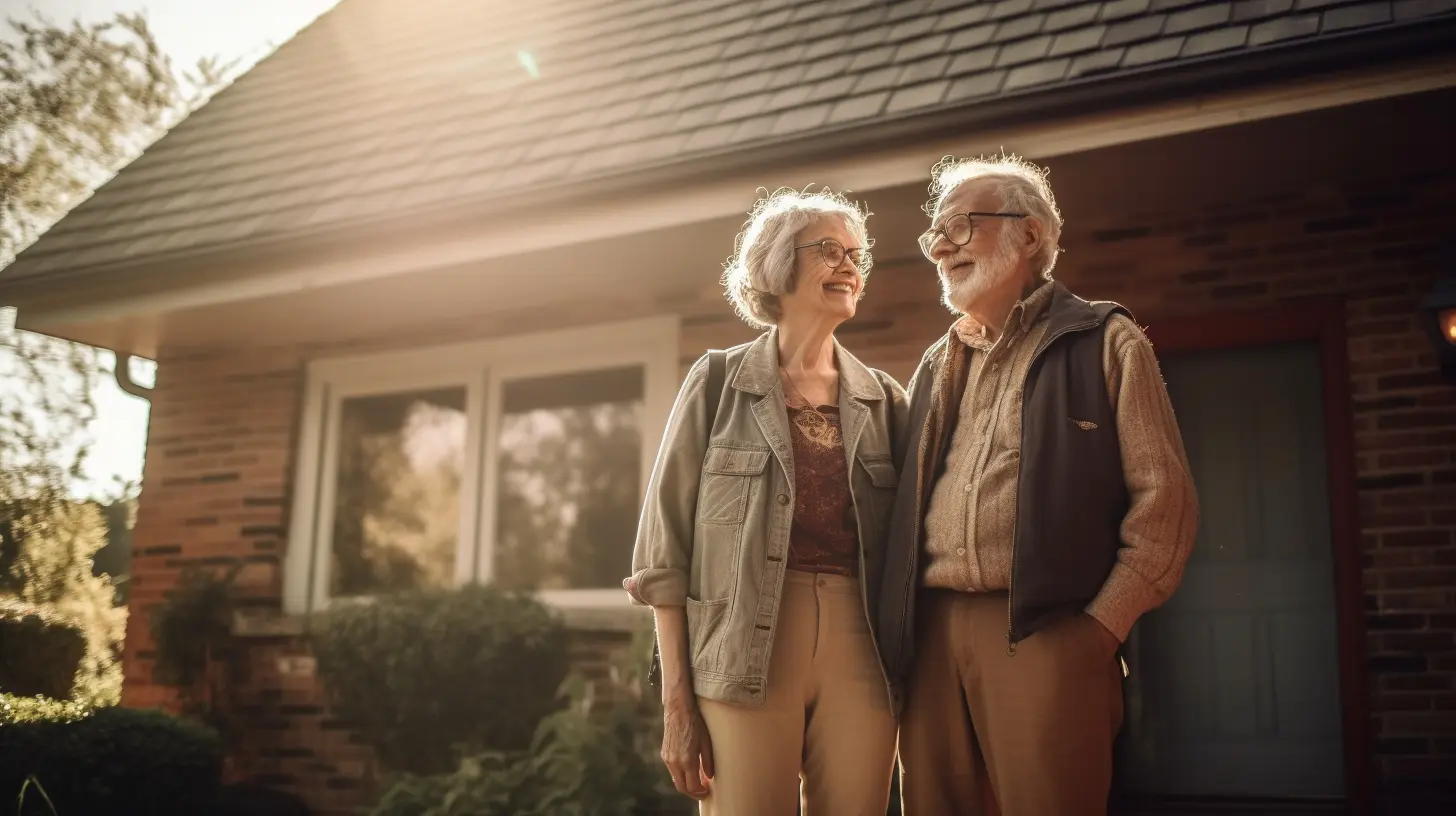 WE BUY HOUSES
Sell Your Home
Without The Hassle
Make no repairs
You pick the closing date
No commissions or closing costs
⭐⭐⭐⭐⭐ 27 Reviews
Home Selling Struggles
Navigating the home selling process can be a struggle. The hassles of selling a home are numerous and often leave homeowners feeling stressed and overwhelmed.
Common issues include the need for costly repairs, time-consuming preparations for multiple showings, and unreliable buyers who depend on traditional financing methods. The uncertainty and inconvenience of these struggles can make selling a home a daunting task.
Fortunately, our company offers a stress-free solution to these challenges. By purchasing homes in as-is condition, we remove the need for expensive repairs. We provide flexible closing dates, allowing homeowners control over the timeline. Additionally, our services come with no real estate commissions or closing costs. With a single inspection, we minimize disruptions, and our cash purchasing method ensures a reliable and hassle-free experience.
No Hassle. No Fees.
Make No Repairs
We simplify the home selling process by buying homes in their as-is condition, freeing homeowners from the burden of making any repairs or upgrades. Regardless of your home's current state, we're prepared to make a fair offer. Our commitment is to provide a hassle-free selling experience, allowing you to focus on what's next.
Close On Your Schedule
Understanding that every homeowner's situation is unique, we provide the flexibility to choose your own closing date. This not only allows for better planning, but it also offers peace of mind, knowing you can move at your own pace. Our goal is to accommodate your timeline, whether you need to close quickly or require some additional time, making the selling process as convenient as possible for you.
No Commissions & Fees
We believe in making the home selling process as transparent and cost-effective as possible. As such, we ensure that there are no hidden fees, commissions, or closing costs for homeowners to pay. By eliminating these extra costs, we help maximize your profit from the sale. This is just another way we strive to make your home selling experience smooth, straightforward, and hassle-free.
Testimonials
"The wife and I was going through some stress full times. Kyle and his team made the selling of my wife's home alot easier then we could ever imagine. We are so thankful we found them to help us through this process. I will send everyone I know to Kyle and his team …. Thanks again… Y'all rock"
Terry S
Homeowner
"Kyle was so helpful to me in selling my house. I had calls from several people wanting to work with me but I chose Kyle because he was so nice and didn't pressure me at all. He had solutions to every question I had and he went over and beyond in meeting my needs. I could tell he was a good person the first time I met him and he was extremely kind and polite. I'm very happy how things turned out and so glad I chose him to work with."
Judy W
Homeowner
"Working with Kyle and his team was very smooth. He was very detailed when explaining the process, and things went exactly as stated. I ended up wanting to leave some items behind and he was nice enough to take care of those items for me after closing. He also got me connected with one of his contacts that helps people move, and they turned out great as well. I highly recommend working with Kyle and his team at NextChapter Equity."
Garrett C
Homeowner
Why us? See the difference.
Us
Them

Commissions, Fees, & Expenses

Commissions

✓

None
❌ 6% on avg is paid by the seller
Closing Costs

✓

None – We pay it ALL
❌ 2-3% on avg is paid by the seller
Preparation for Selling

✓

None – We buy in AS-IS condition
❌ 21 items on avg to do beforehand
Repairs Needed to Sell Home

✓

None – We buy in AS-IS condition
❌ Negotiated during Inspection Period

Contingencies – Deal Killers

Home Sell

✓

None
❌ Yes. Commonly kills a deal
Financing

✓

None – We pay cash
❌ Yes. Commonly kills a deal
Appraisal

✓

None
❌ Yes. Commonly kills a deal

Selling Process

Avg Days to Close Transaction

✓

We're flexible. Let's discuss!
❌ 48 days, driven by buyer and lender
Avg Days to Stage & Prep Home

✓

0 days. Unnecessary
❌ 11 days
Avg Number of Showings

✓

1 Showing (Just Us)
❌ 21 before accepted offer
Frequently Asked Questions
Let's chat. No obligation.